As the new storyline develops, you will be introduced to a number of fantastic and terrible individuals. As they appear, and as you learn more about them, this site will summarize what is known.

For now, we begin with this individual... a man discovering that his world has been turned inside out.

Below is a gallery of concept art designed for the original story arc. Some of these individuals may appear in different forms as the new story progresses. They are presented here for your viewing. Each image links to a full-size picture and a summary of the character's original concept.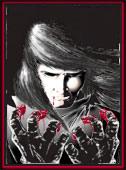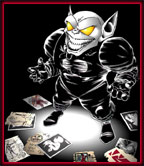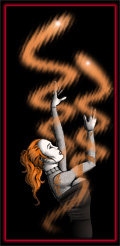 All words, pictures, characters, tiles and just about everything else was created by and is copyright Stephen Hope and Electric Comics, 1996